Mobile Application Development
Transforming Ideas into Seamless Mobile Experiences. In today's fast-paced digital landscape, mobile apps have become an integral part of business growth and customer engagement. We specialize in crafting innovative and user-centric mobile applications that empower businesses to thrive in the mobile-first world. Our team of skilled developers, designers, and strategists work together to turn your vision into a reality, delivering apps that are not only functional but also visually appealing and intuitive to use.
Custom Mobile App Development
We understand that each business is unique, and so are their requirements. Our custom mobile app development services ensure that your app is tailored to your specific needs, providing a truly personalized experience for your users.
Our iOS experts create stunning apps that align with the latest Apple guidelines and offer seamless performance across all Apple devices. From iPhones to iPads, we've got you covered.
With the diverse landscape of Android devices, our team develops apps that work flawlessly across various screen sizes and device specifications, ensuring a consistent user experience on the Android platform.
Cross-Platform Development
Save time and resources by opting for cross-platform app development. Our developers utilize cutting-edge frameworks to build apps that run smoothly on both iOS and Android, reaching a wider audience with a single codebase.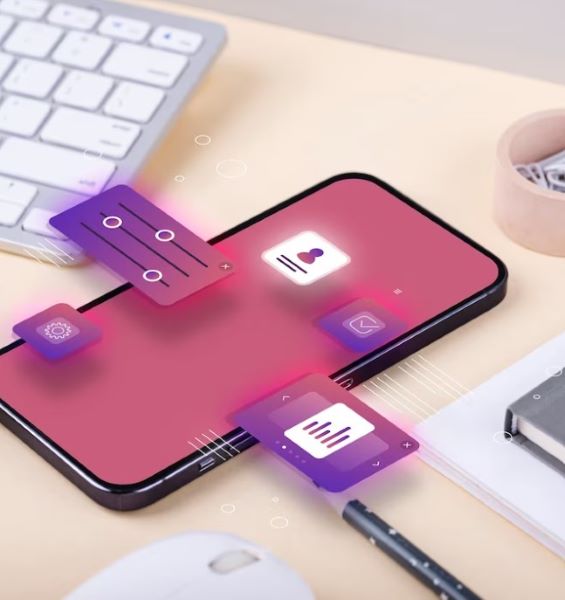 A visually appealing and user-friendly interface is key to the success of any app. Our design team excels in creating intuitive UI/UX designs that captivate users and enhance their overall interaction with the app.
App Testing and Quality Assurance
Before launching your app, we rigorously test it across various scenarios to identify and fix any bugs or glitches. This ensures a smooth and error-free experience for your users from day one.
App Maintenance and Support
Our partnership doesn't end at app launch. We provide ongoing maintenance and support services, ensuring that your app stays up-to-date, secure, and aligned with the evolving mobile landscape.
Contact us today to discuss your app idea, and together, let's bring it to life!